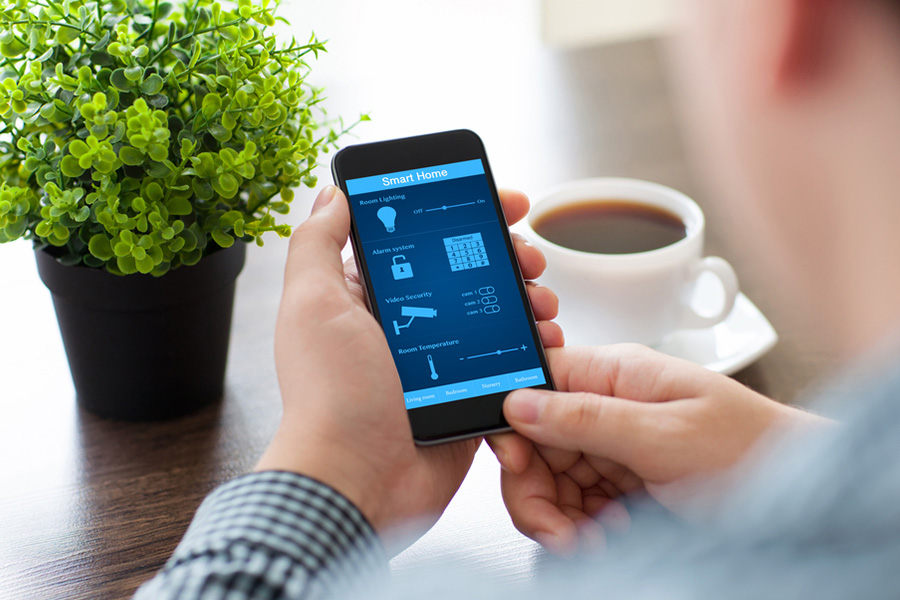 How To Control Your Kennewick Home Security From Your Cell Phone
In today's world, a home security system is more than door sensors and security cameras. Your property's protection might include CO detectors, smart lighting, and a range of home automation equipment. To manage everything you can make use of your central command touchscreen when you are on site. Or, you may control your Kennewick home security with a phone.
Thankfully, ADT's mobile security application makes managing your system a simple process.
Getting Started With ADT Control
The first step to controlling your Kennewick home security system with your cell phone is by downloading the ADT Control app for your Android or Apple phone. Once the download is complete, your rep should walk you through the proper settings. After you have decided on your log-in credentials, you can log on using additional phones or tablets. If you want to activate your home's security, press the icon in the shape of a shield. You are able to access any connected equipment from the app, including smart lights and locks, surveillance systems, and sensors.
Gain Remote Access From Wherever You Are
A home security app on your cell phone gives you the ability to manage components throughout your home with the effortless touch of your finger. Did you remember to lock the door when you left? Simply go to your ADT mobile app. You have the ability to arm your system, see live video feeds, alter light levels, change your HVAC, by touching the correct icon in your app. You can even get instant alerts on your mobile device in the event any of your components sense trouble.
Get A Better View
If you control your Kennewick home security system with your phone, you can enjoy a real-time video feed of your property when cameras are turned on. Explore live footage from your surveillance system straight from your phone, and keep shorter segments or a single image, and access more extensive recordings as you wish. In the event guests stop at your house – the mail person, a delivery driver, or a friend -- take advantage of the two-way talk feature to talk with them.
Go Advanced With Scheduling And Geofencing
Through the main menu, you will enjoy access to several high-tech options. Use scheduling your comfort levels, sensors, smart lighting, and more through the use of your own unique scene. By using this feature, you may designate how your components communicate with one another, and when you want them to activate or shut down. Set a nighttime scene that shuts down your downstairs smart lighting, turns on the exterior entry light, lowers the temperature, and arms your overall security alarm. Then customize a wake-up scene that reverts the settings when it's time to rise and shine.
If you would like to get more technical, you could turn on geo-services from the main hub or the app. Now, you can have your residence "shut-down" by activating locks, turning off the lighting, and arming your security system when you depart for work. Upon your return following another day in the office, your house will spring to action by automatically putting up the garage door and disengaging the alarms.
Get The Power Of ADT Control In Kennewick By Contacting Us Today
Now you're able to leave your property with certainty knowing your house is [[safer|more secure|better protected] than it's ever been. All you have to do is reach out to (509) 240-8704 or fill in the following form and a security rep will assist you in designing the right home security system for your unique needs -- bolstered by the incredible ADT Control app.