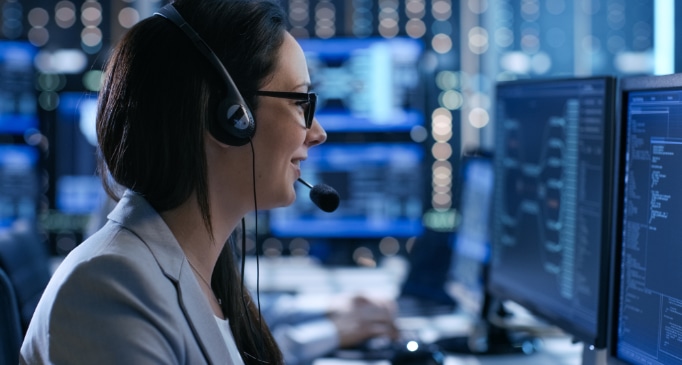 What To Know About Monitored Vs. Unmonitored Security Systems In Kennewick
You know you have to defend your home. After all, it offers shelter for your spouse and children and is where you have all of your valuables. But what type of home defense is right for you? Whether or not to get 24/7 monitoring is one of the leading choices you need to make. Explore the advantages and drawbacks of monitored vs. unmonitored security systems in Kennewick and get a better idea of what's right for you.
Important Distinctions Between Monitored Vs. Unmonitored Home Security Systems
When you choose 24/7 monitoring, your home security system links to a third-party monitoring team that is prepared to act at any moment. When a door sensor trips or a fire alarm begins beeping, your monitoring specialists receive an instant alert. They will work quickly to confirm the alarm and dispatch the applicable emergency services.
On the contrary, an unmonitored home defense doesn't have professional backup. You could think of this to be self-monitoring, which means that if your alarm goes off, you need to act to remedy the situation. This choice is the less expensive alternative, but it also puts all the responsibility on your shoulders.
Advantages And Drawbacks Of A Monitored Security System In Kennewick
Here's a short look at the benefits and downsides of a monitored security system.
Advantages Of Monitored Systems
Improved security: Having 24-hour support at the ready is always a good choice. If you are not on site, not awake, or don't have your phone, your residence and its occupants will still be watched over.
Speedier response times: Monitoring agents are always ready. They'll react more quickly to alarms than you can alone.
Insurance discounts: Monitored home security could entitle you to a price cut on your home insurance premium.
Better tools and smooth integration: When you get tools, monitoring, and installation from a trusted home security expert, you will get access to a cohesive system with sensors and alarms that may be better than what you will discover on your own.
Drawbacks Of A Monitored System
Cost: There is a monthly expenditure for monitoring.
Have to get your system installed professionally: Many residents would prefer to have work taken care of by qualified technicians, but some do-it-yourselfers might object.
Must sign a contract: You will usually have to sign a contract when opting for monitoring. This stipulation is likely to be agreeable for most as home security is a benefit you will want long term.
Pros And Cons Of An Unmonitored Security System In Kennewick
Here's a brief overview of the advantages and drawbacks of an unmonitored security system.
Pros Of An Unmonitored System
Price: You won't incur a monitoring charge.
Self-installation: Do-it-yourselfers may think of this as an advantage as they can do the installation themselves and avoid an added fee. Others might prefer going with an experienced technician.
Greater Flexibility: You can install equipment whenever you desire - and from different manufacturers. Taking that into account, you may find integrating into a fully connected system more challenging.
You're always in charge: You won't have an outside company monitoring your home's defense. If an urgent situation arises, it's up to you to get assistance.
Drawbacks Of An Unmonitored System
No support system: What happens when you're away from your cell phone and don't receive a security warning? This situation will lead to more stress and lower your peace of mind.
Calls for your total attention: As you are the only one in charge, you must never stray too far from your home security app.
Installation is on your own: If you need a helping hand during the install, you might have to employ a separate service professional. The installation is also likely to take a greater amount of time.
Defend Your Property With a Monitored Home Security System In Kennewick
Stay protected at all times with a monitored home security system in Kennewick from Secure24 Alarm Systems. We're sure you'll agree that a fully integrated, monitored system is the ideal option for you. Call (509) 240-8704 today to speak with our security experts.